Hi, I'm Mikolaj.
I'm Polish architect currently living and working in ̶C̶r̶a̶c̶o̶w̶,̶ ̶B̶e̶r̶l̶i̶n̶, Singapore . I worked for LAVA (Laboratory for Visionary Architecture) for almost 4 years and was architect of several projects currently under development in Berlin office.
I am educated in architecture at both Poznan University of Technology and Cracow University of Technology, I obtained RIBA Part II Master of Science in Architecture degree in 2012. I specialize in creating advanced architectural geometries, monument preservation and architectural revitalization.
I gained experience working for many of Berlin's top and emerging architecture studios including large firms like: HENN Architeken, LAVA (Laboratory for Visionary Architecture) as well as smaller firms like magma architecture.
I also took part in several workshops, such as Object Oriented Eclecticism in Ghent, Parametric Design & Digital Fabrication in Wroclaw, and a few others, where I developed my capabilities and expertise in experimental and generative approach to design. My work has been widely published in several online magazines such as Evolo, Yanko Design, suckerpunchdaily, detail.de and others.
Publications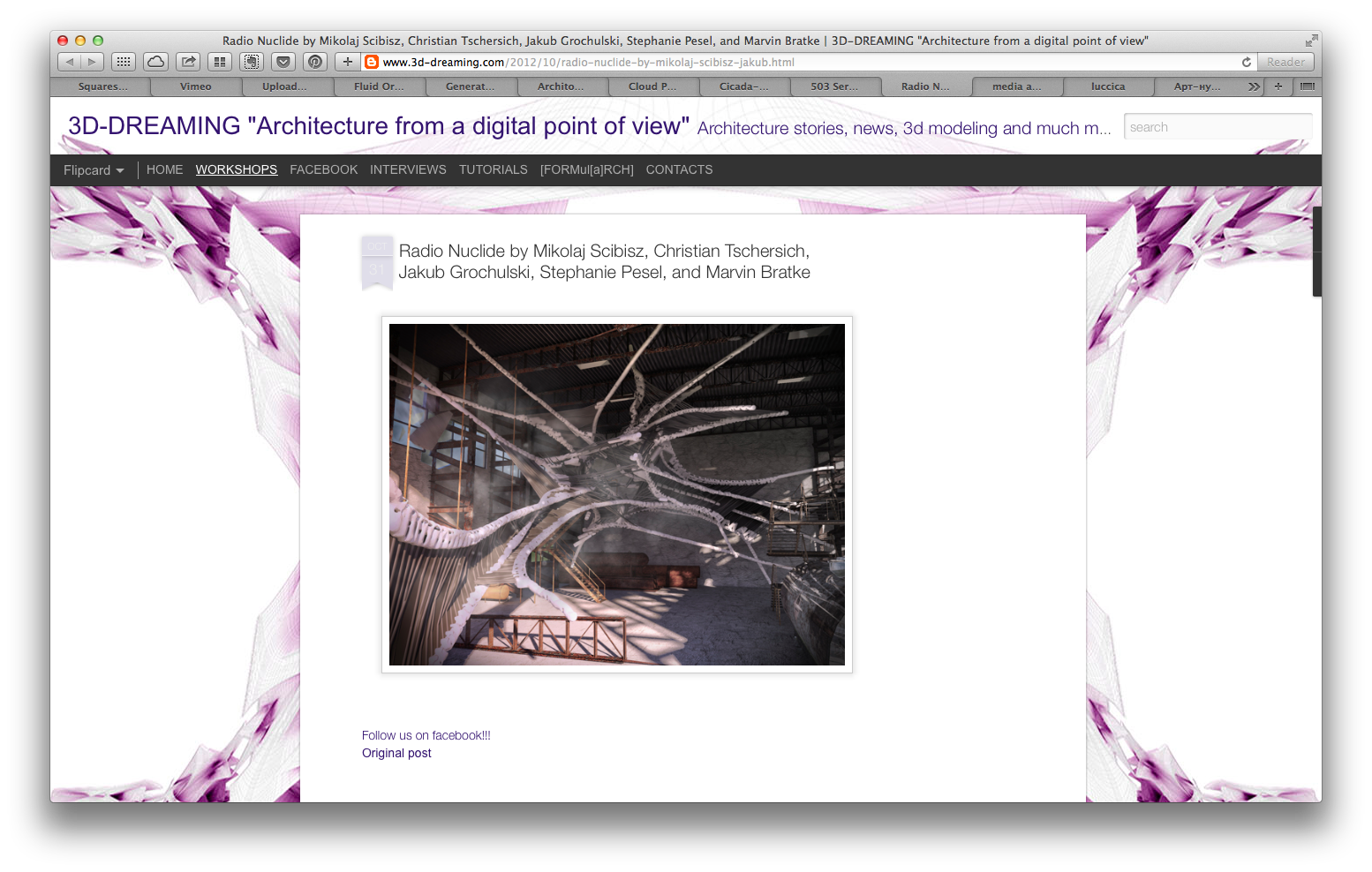 LAVA Berlin- architect
HENN Architeken - architect candidate
anOther Architect - freelance designer
Hackenbroich Architekten - freelance designer
magma architecture - intern architect
Sint Lucas School Of Architecture - Object Oriented Eclecticism Workshop
Cracow University Of Technology - RIBA PART II. Master of Science in Architecture
Wroclaw University of Technology - Parametric Design and Digital Fabrication Workshops
Poznan University Of Technology - Architecture and Urbanism